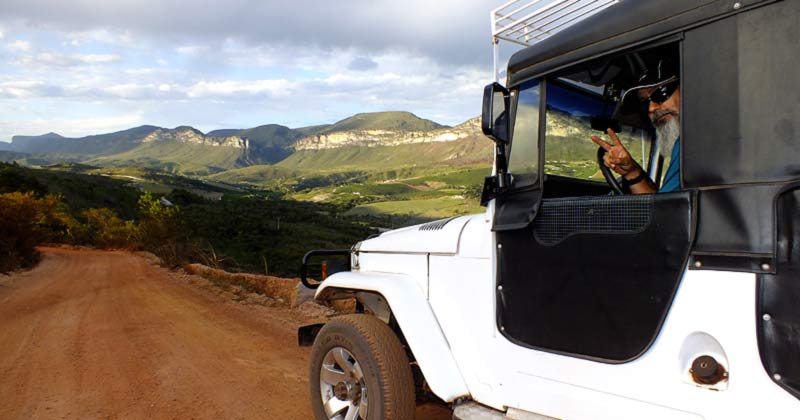 HOW TO ARRIVE AT LENÇÓIS
By Airplane – Azul Airlines operates between Salvador-Lençóis with two flights per week, on Thursdays and Sundays.
By Bus – Real Expresso operates between Salvador-Lençóis daily, with three departure times.
Salvador-Lençóis: 7:00, 13:00, 23:00 (departing from Salvador´s bus station)
Lençóis-Salvador: 7:30, 13:30, 23:30 (approximately R$ 65,00 each way / 6 to 7 hour trip: 420km)
By Car
Private Transfer – direct from the airport or your accommodation in Salvador to Lençóis. (420km, 6 hour trip).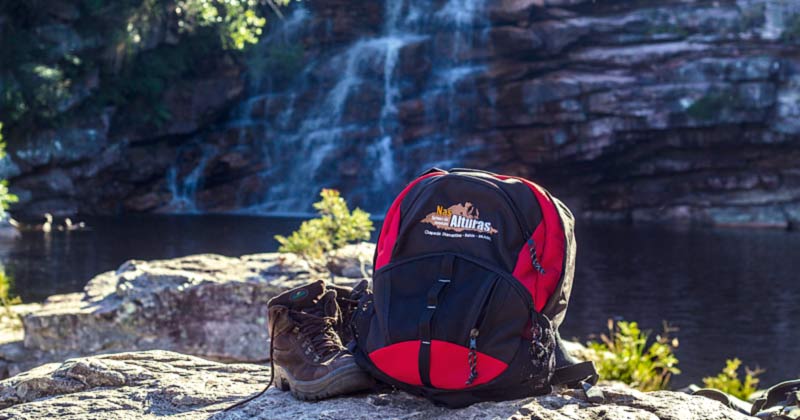 WHAT TO PACK IN YOUR LUGGAGE?
Avoid filling your luggage with unnecessary items. Take note:
During the day: comfortable and light clothes to walk. Shorts, long pants (recommended for some trails), t-shirts.
At night: In winter the temperature can be a little colder and it worth bringing pants and a jacket.
For your adventure:
Backpack from 15 to 30 liters – ideal size for day tours.
Tennis or Hiking Boot – absolutely necessary. They are the most adequate to guarantee safety and comfort on your tours.
Bathing suit – also necessary. There are several opportunities of bathing in every tour. Also bring a life jacket in case you doesn´t know how to swim.
Towel – there are some trekking specific towels that dry fast and takes up little space on the backpack.
Rain Coat – necessary
Coat – Specially if you are doing an overnight on the trail. Sweatshirt or fleece are enough.
Sandals – to rest your feet after your adventure
Hat and sunscreen – Necessary for sun protection. At Chapada, even when it´s cloudy we recommend the use of sunscreen.
Camera – for you to register nice moments.
Water Bottle – Always have a water bottle on your daily backpack. The ideal is to drink 1,5 to 2 liters of liquid each day.
Insect repellent – Mosquitoes are not a big problem on the region, but some people have more allergies than others. Some places on the south of the Park have more incidence.
Medication kit – the guides carry first aid kits, but they are not doctors and cannot provide you any medicine. Bring with you basic medicine that you might need (headache, stomachache, anti-inflammatory). Always seek advice of your doctor.
IMPORTANT
Drink water – always keep hydrated during the tours and try to drink 2 liters of water per day.
Medical evaluation – If you don´t practice physical activity regularly, look for a doctor to make a physical evaluation. Respect your limits.
Pregnant women – It is one of the most important phases of life so we suggest avoiding the most intense physical activities and doing more light activities.
Medical information – Always inform all the personal information requested on the Registration Form. That way we can inform our team and guarantee your safety on the tours. Allergies, food restrictions, medications taken regularly, physical challenges, recent surgery and any detail that might became a problem during your adventure.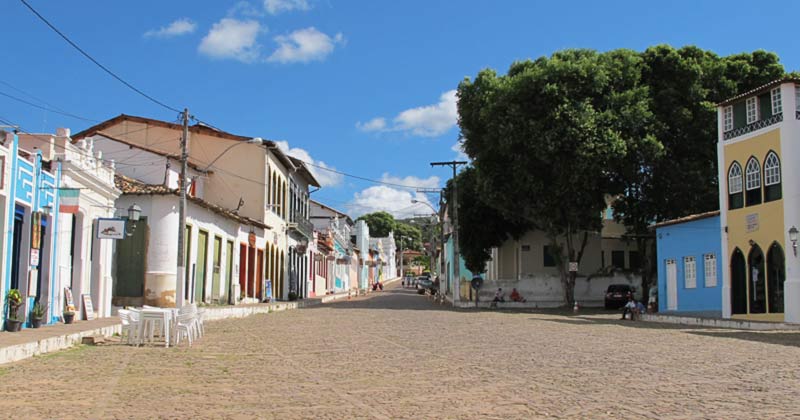 ACCOMODATION
The cities and villages of Chapada Diamantina offer excellent accommodation options for all tastes and budgets. From simple and cozy to more refined posadas and great hotels. On most of the business the owners are always present, guaranteeing the good service to their guests. But here is a tip, decide your route in advance before booking accommodation. As there are many options of tours you might need to stay on different cities and villages of the region.
BANKS
The only bank option on the region is Banco do Brasil. There are also ATMs from Bradesco Bank on a small shop on the center and Caixa Econômica Bank, on the lottery house, both working only in business hours (what might disturb your tour).
Most of the business (posadas, hotels, restaurants, tour agencies, gas stations) accept credit and debit cards. Smaller business, mainly related to food and entrance fees on the tours only accept money.
WEATHER
The climate on the region is mostly warm and humid during the day. At nights the temperature falls, and we have a more pleasant weather. In some period of the year it is common to be cloudy in the morning, but the sun appears and gets strong during the day. That´s why it´s important to always bring sun protection during the tours.
Even on the rainy periods the climate keeps stable during the day, raining mostly at night and in the morning. It is rare to have a tour cancellation due to bad weather. Instead, the waterfalls and rivers get fuller, making the sites even more beautiful. On the period with low rain, usually the last months of the year, the weather also doesn't pose any problem for the tourism on the region.
FOOD
On the tours the food options vary according to the route of the day. In some cases there are regional lunches and, on the trail routes a complete and balanced snack to endure the day.
At night the visitor can enjoy the rich and diverse gastronomic offers of Lençóis, from typical food to international cuisine, all with high quality.
SAFETY
The cities and villages of Chapada are safe for the visitors. Forget the big city problems.
ELECTRICITY
The electricity on the region is 220V. Nowadays most of the batteries from rechargeable day to day electronics are bivolt but remember to check before using.
See some of the frequently asked questions