Classic Lençóis 5 Days
Tour with the classics of our region, for you who come to Lençóis for the first time, but have little time.
click for more information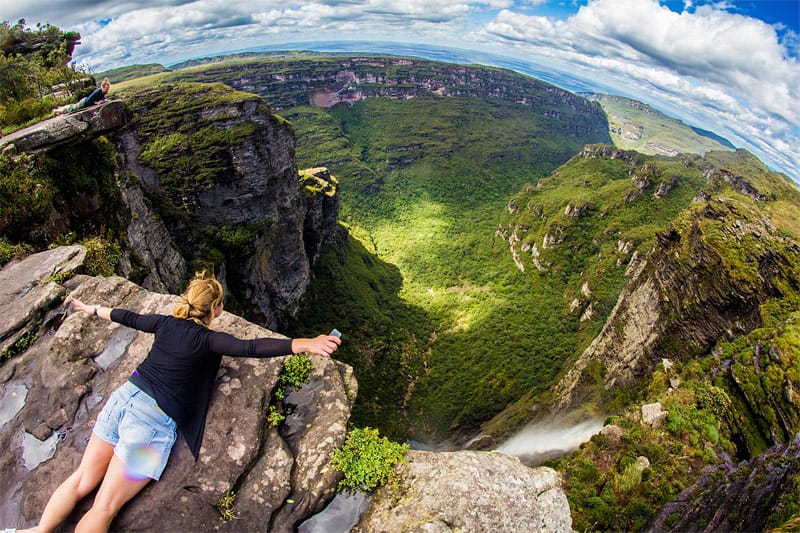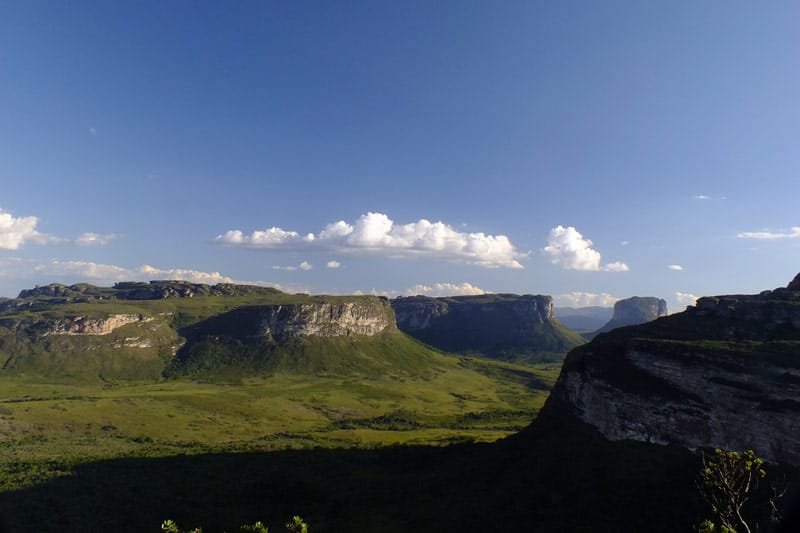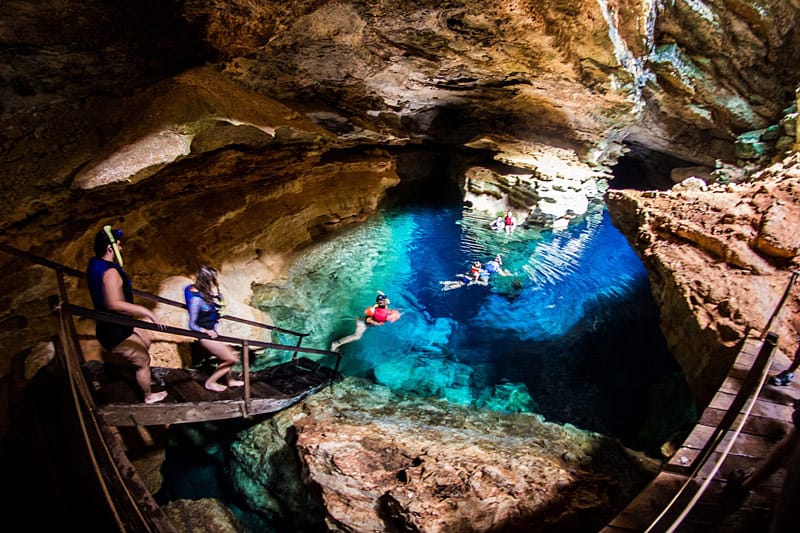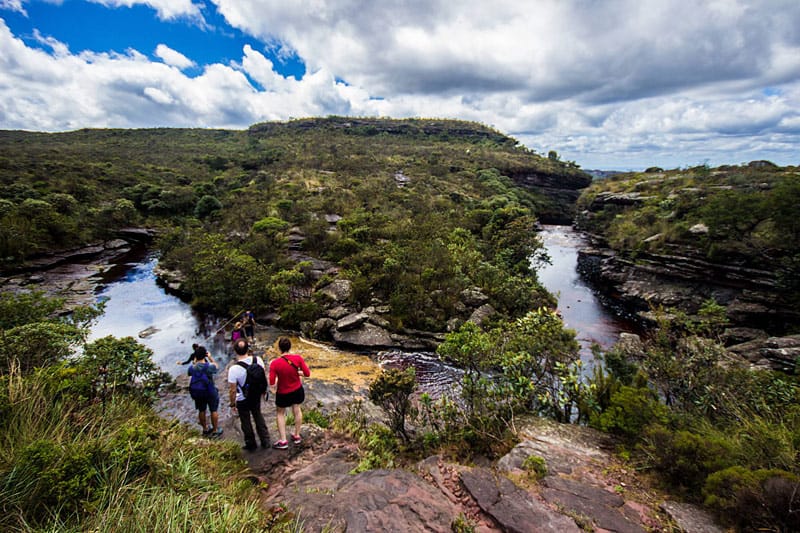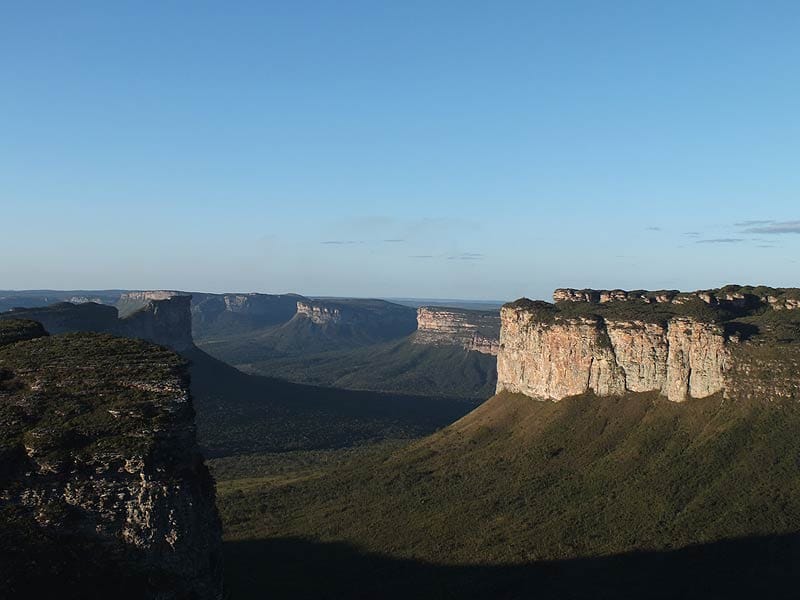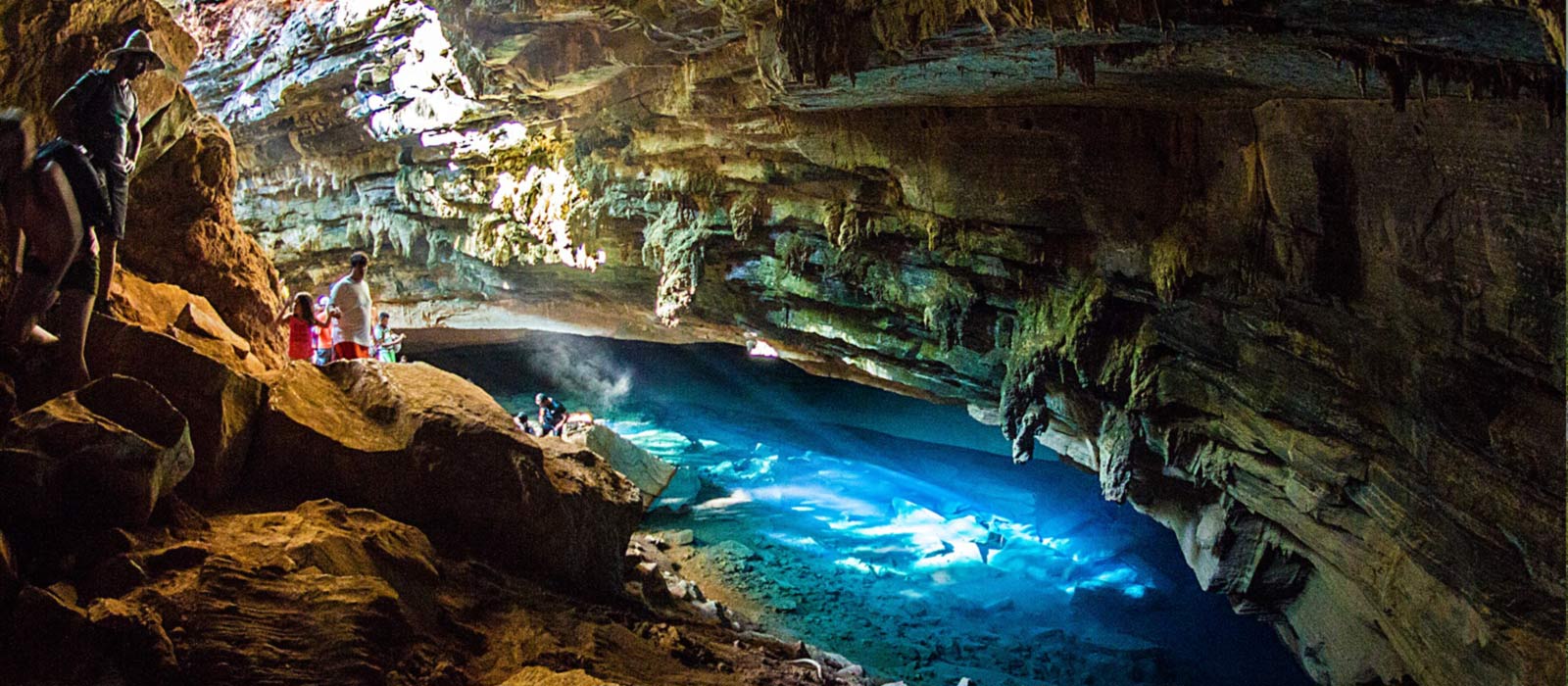 click for more information
1st: ARRIVAL IN LENÇÓIS
Reception at the Lençóis airport (or the Lençóis Bus Station) and transfer to your hotel.
Overnight in Lençóis
2nd day: THE LAPA DOCE CAVE, PRATINHA AND BLUE CAVE AND PAI INACIO MOUNTAIN
Pick up at 8:30 a.m. This tour is mostly by car, with short hikes to three places on the northern edge of the National Park. In the morning, you'll head to Iraquara, the regional Cave Capital, to walk through the enormous limestone Lapa Doce cave with its huge rock formations, stalactites and columns. After the cave, you'll go on to the Pratinha Farm to enjoy a delicious lunch with typical regional food and then visit the impressive Blue Cave.
In the afternoon you will hike to the top of the Morro do Pai Inácio Mountain (20 minutes), perhaps the most famous postcard-view of the Chapada Diamantina. At the top of this sandstone table-mountain you'll have an impressive 360° view of the peaks and valleys of the Chapada Diamantina, and the National Park itself, and be able to watch the sunset before returning to Lençóis.
Overnight in Lençóis
3rd day: FUMAÇA WATERFALL HIKE
A day hike to visit one of the highest waterfalls in Brazil. Pick up at 8:30 a.m. and transfer by car to Capão Valley, where the trail starts. It's a 2 Km uphill hike, followed by 4 Km more on flat lands, giving beautiful views of Capão Valley and the surrounding mountains. Arriving at the waterfall, you'll have a view from a 400 m high lookout point and a lunch break. Same route back to the car.
Swimming at the Riachinho River and waterfall after the hike, and then back to Lençóis.
Overnight in Lençóis
4th day: POÇO ENCANTADO AND POÇO AZUL
Tour by car, leaving from your hotel at 9:00 a.m. The village of Igatu is known as the City of Stones because of its peculiar architecture and the exclusive use of stones as building materials. You will visit the mining period ruins and the art gallery in the morning, and then go by car to the Poço Azul – an amazing underground pool of crystal blue water. You can snorkel in the pool and be delighted as a shaft of sunlight hits the water. Lunch will be served with regional dishes, and then return to Lençóis.
Overnight in Lençóis
5th day: RETURN
Transfer to the Lençóis Airport / or Bus Station
Overnight in Lençóis
What is included
Accommodation
Attraction acess fees
Breakfast
Guided tours
Meals
Trail snack
Transporte
Travel insurance
Tour activities
Trekking
Wavering
Zipline
Not included
Dinners and drinks
Optional tours at Pratinha
Any other expenses not mentioned as included
*Ask us for more hotel options
Important info
Prices per person according to the number of people and accommodation
High and Low season, except national holidays
Tips
Contact our staff for more information
Promo dates
5 days / 4 nights
from

Consulte

Pati Valley is considered one of the most beautiful hiking areas in all of Brazil. Surrounded by tab...