click for more information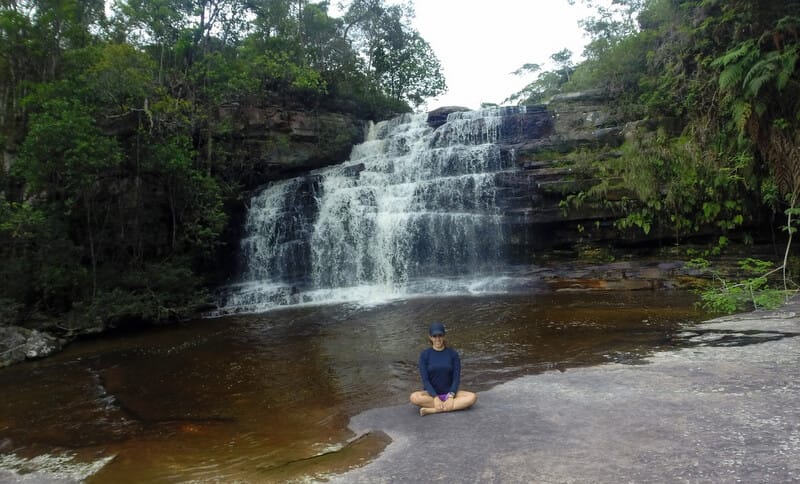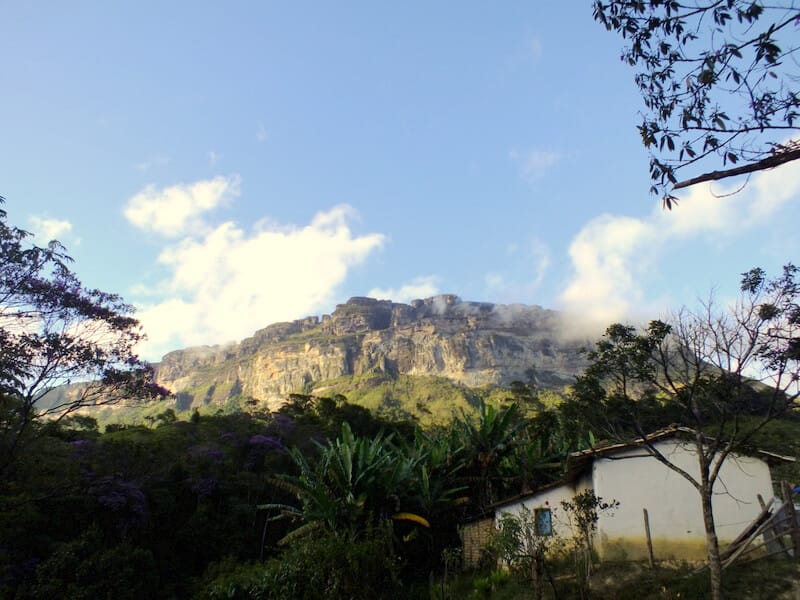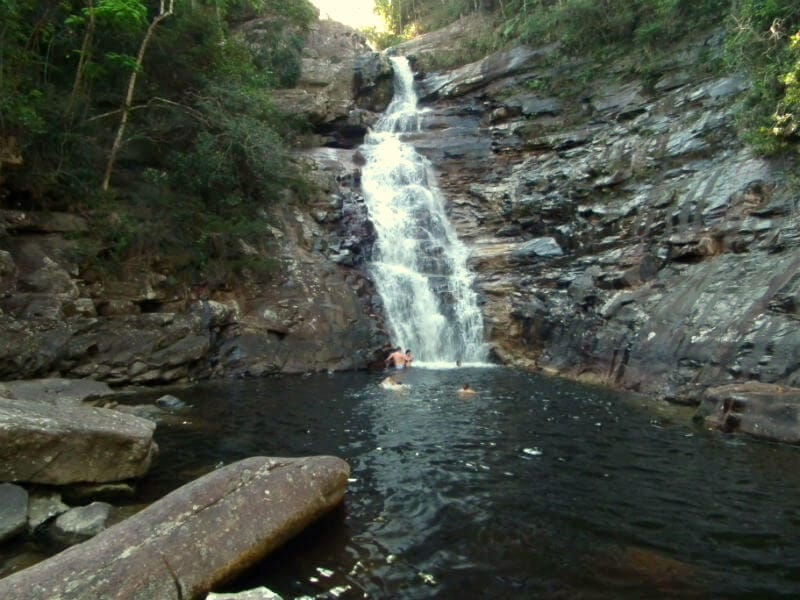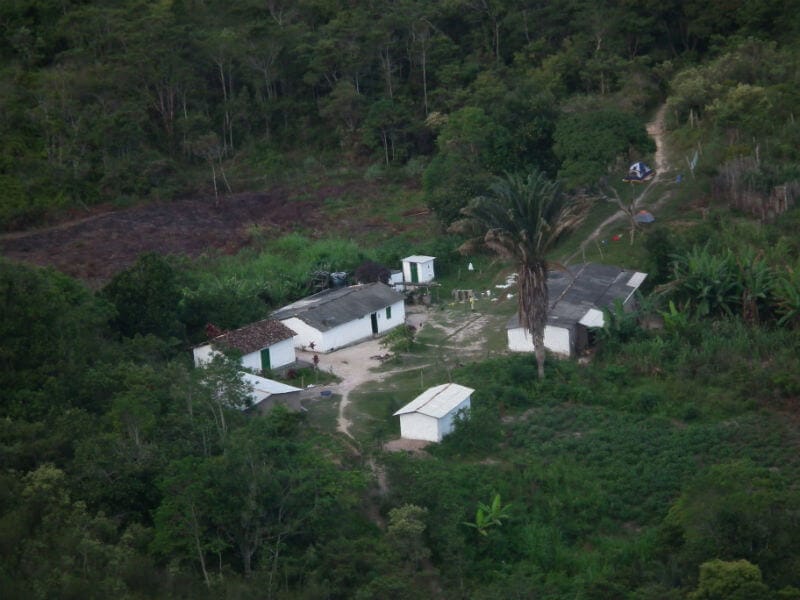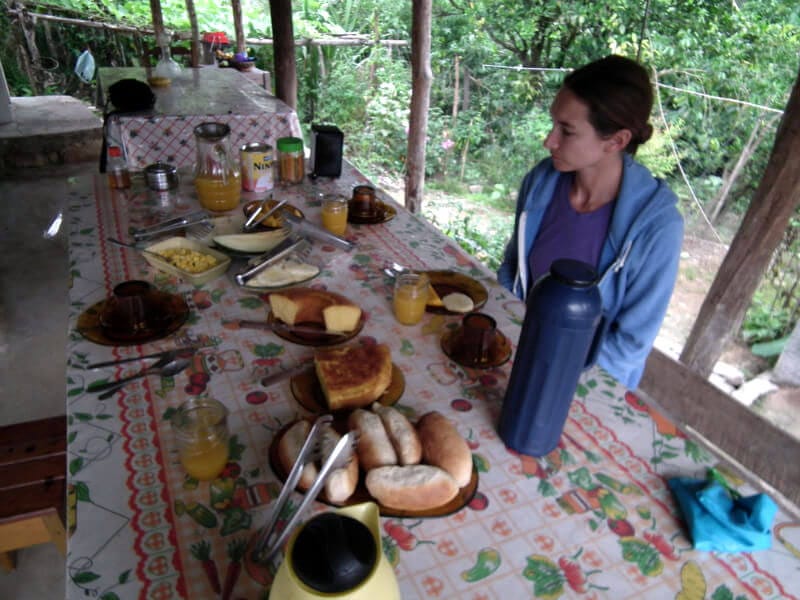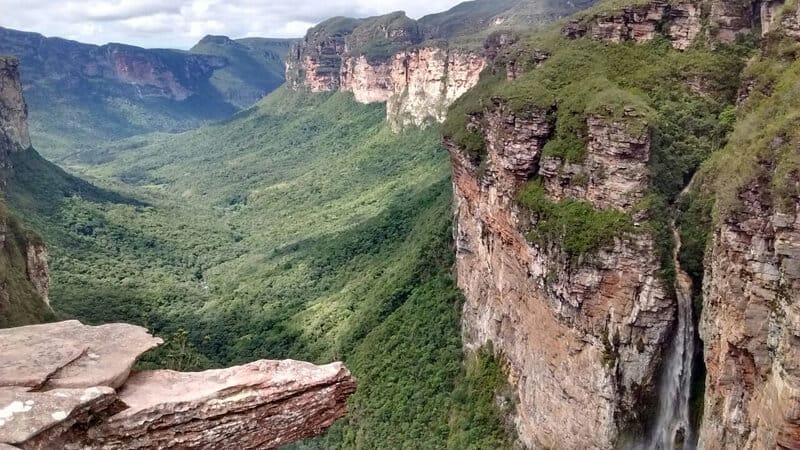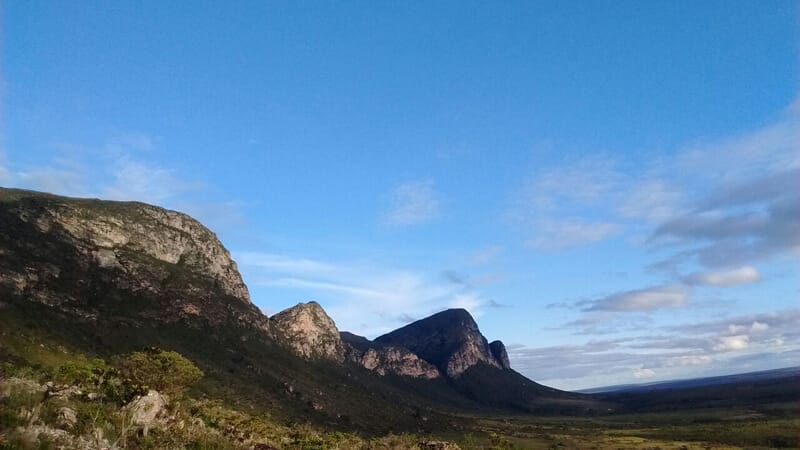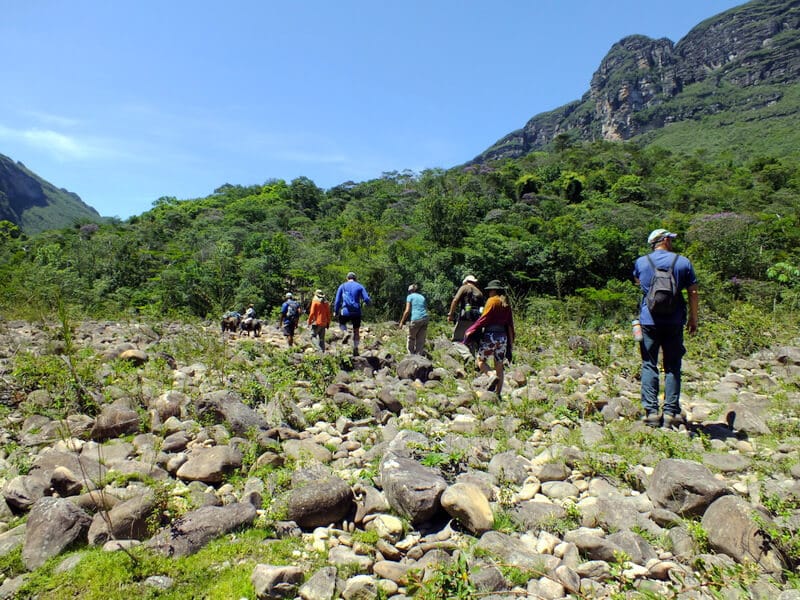 click for more information
1st day: ARRIVAL IN LENÇÓIS
Reception in Lençóis (airport or bus station).
Overnight in Lençóis
2nd day: PATI VALLEY FROM GUINE VILLAGE - CACHOEIRÃO WATERFALL
Pick-up at 8:00 am and transfer to the "Bomba" where the day's trek begins. The first part is a strong uphill to reach the Pati Valley highlands while Capão valley disappears behind you. The second part of the hike is 14 Km along a rolling landscape (The Gerais do Vieira and Gerais do Rio Preto) surrounded by amazing tabletop mountains, and finally a full view of Pati valley.
Overnight in Vale do Pati
3rd day: FUNIS WATERFALL AND CASTLE CAVE
After breakfast, you'll trek over the rocks along the Funis River, passing nice falls and enjoying the morning sun. Lunch at the Funis waterfall. After swimming and lunch you'll climb up to visit the Castle Cave – a large quartzite cave located on the top of the highest mountain in the Valley, the Serra da Lapinha. There will be a long uphill climb, and then you'll work your way through the cave to the other side and enjoy a breathtaking view of the valley from the summit.
Overnight in Vale do Pati
4th day: FROM PATI VALLEY TO CAPÃO VALLEY
After breakfast, a trek to visit the Cachoeirão ("The Big Waterfall"). The Cachoeirão is one of the main attractions in Pati valley, with a 300 m fall (and it's possible to see 20 different falls during a heavy rain). Break for swimming and lunch, and a leisurely walk over the Gerais plain. You'll stop for swimming and lunch at the Rio Preto River and relax before the last hour of walking to the car. Transfer from the village of Guine to Lençóis.
Overnight in Lençóis
5th day: RETURN
Transfer to the Lençóis Airport / or Bus Station
Overnight in Lençóis
What is included
Accommodation
Attraction acess fees
Breakfast
Guided tours
Meals
Satellite tracking
Trail snack
Transporte
Travel insurance
Tour activities
Cave visitation
Hiking
Not included
Dinners in Lençóis and Capão
porters or mules
any other expenses not mentioned as included
*Ask us for more hotel options
Important info
Prices per person according to the number of people and accommodation
High and Low season, except national holidays
Tips
Contact our staff for more information